Case Study: How Hacktoberfest Boosted Participation amongst 150,000 users with Holopin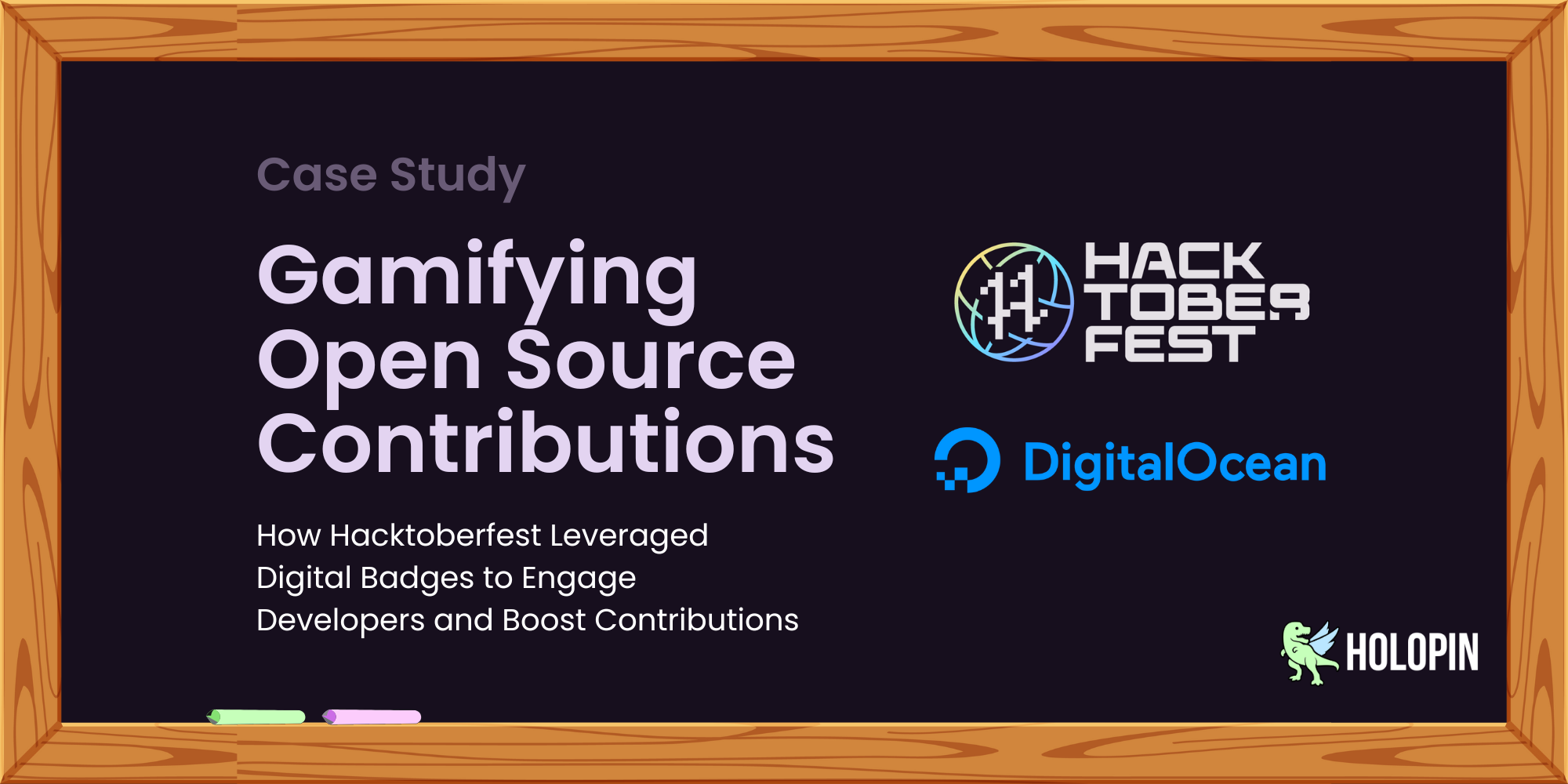 What is Hacktoberfest?
In 2022, DigitalOcean partnered with Holopin to give out digital badges in addition to the usual t-shirts.
Hacktoberfest is the largest open source event in the world, organized by DigitalOcean. It encourages developers to contribute to open source projects in October and rewards those who make a certain number of contributions. The 2022 event saw a record number of participants, with 146,891 people from 194 countries contributing.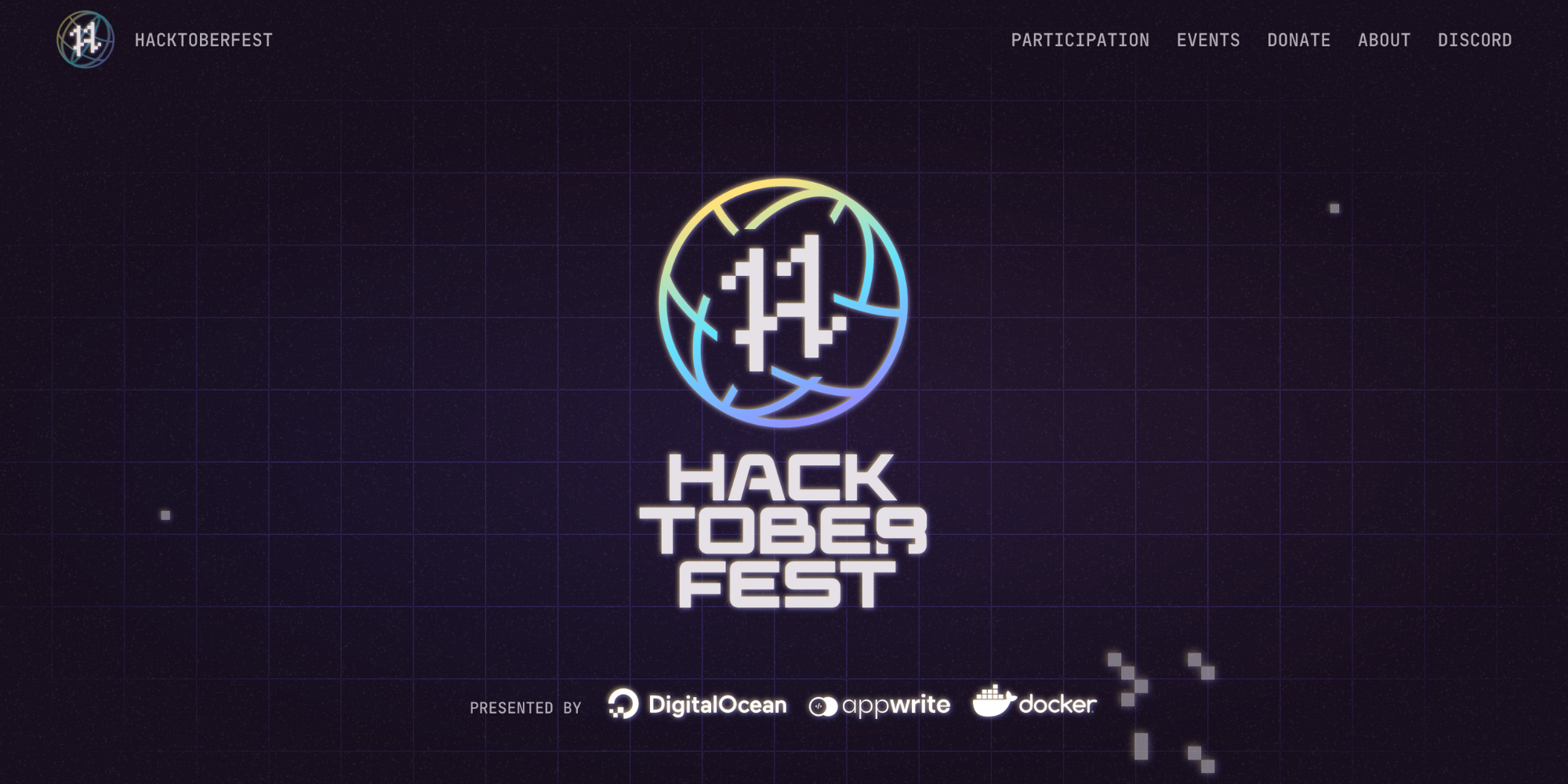 Why Hacktoberfest chose Holopin
One of the main reasons why Hacktoberfest decided to use Holopin was that it allowed them to issue badges looked like laptop stickers, shareable on GitHub, LinkedIn, and Twitter. This resonated well with their developer audience.
Phoebe Quincy, the Community Manager at DigitalOcean in charge of running Hacktoberfest, described her first encounter with Holopin: "As soon as I heard what Holopin was working on I got really excited because Hacktoberfest participants are very into sharing their accomplishments to the community. I personally love the idea of stickers because they are visual cues to your personality, your interests and tribe and I wanted Hacktoberfest participants to be able to share their passion with the world."
In addition to its platform design, Holopin's API enabled Hacktoberfest to easily integrate badge issuing within their contribution tracking system. Matt Cowley, Software Developer at DigitalOcean, praised the ease of use of Holopin's API, "We distribute much of the swag for Hacktoberfest through giving out coupon codes to each user, which they can then claim on a swag store to get their reward. Holopin's API for distributing stickers fit right into this flow."
Another key advantage of using Holopin digital badges was that they provide a permanent record of achievement. According to Phoebe, "It's pretty unique in the tech industry to have a sought after t-shirt that people actually try not to wash in order to preserve it, sell and trade them online, or only wear it during October." Hacktoberfest wanted to provide a similar experience for their participants, and Holopin digital badges were the perfect solution.
Overwhelmingly positive response from developers
As soon as the event began, social media was flooded with images of developers sharing their badges on Twitter and LinkedIn — we've counted well over 20,000. This helped to generate buzz and excitement around the event, and set the stage for a successful and engaging experience.
The popularity of the badges was astounding. As Phoebe noted, "we were blown away by the popularity of them. Far more people opted into receiving them than any other outreach we offered." In fact, in 2021 about 30% of the people who registered for Hacktoberfest completed the challenge, but in 2022 that increased by 8% and Phoebe attributes that growth in part to being motivated to earn Holopin badges.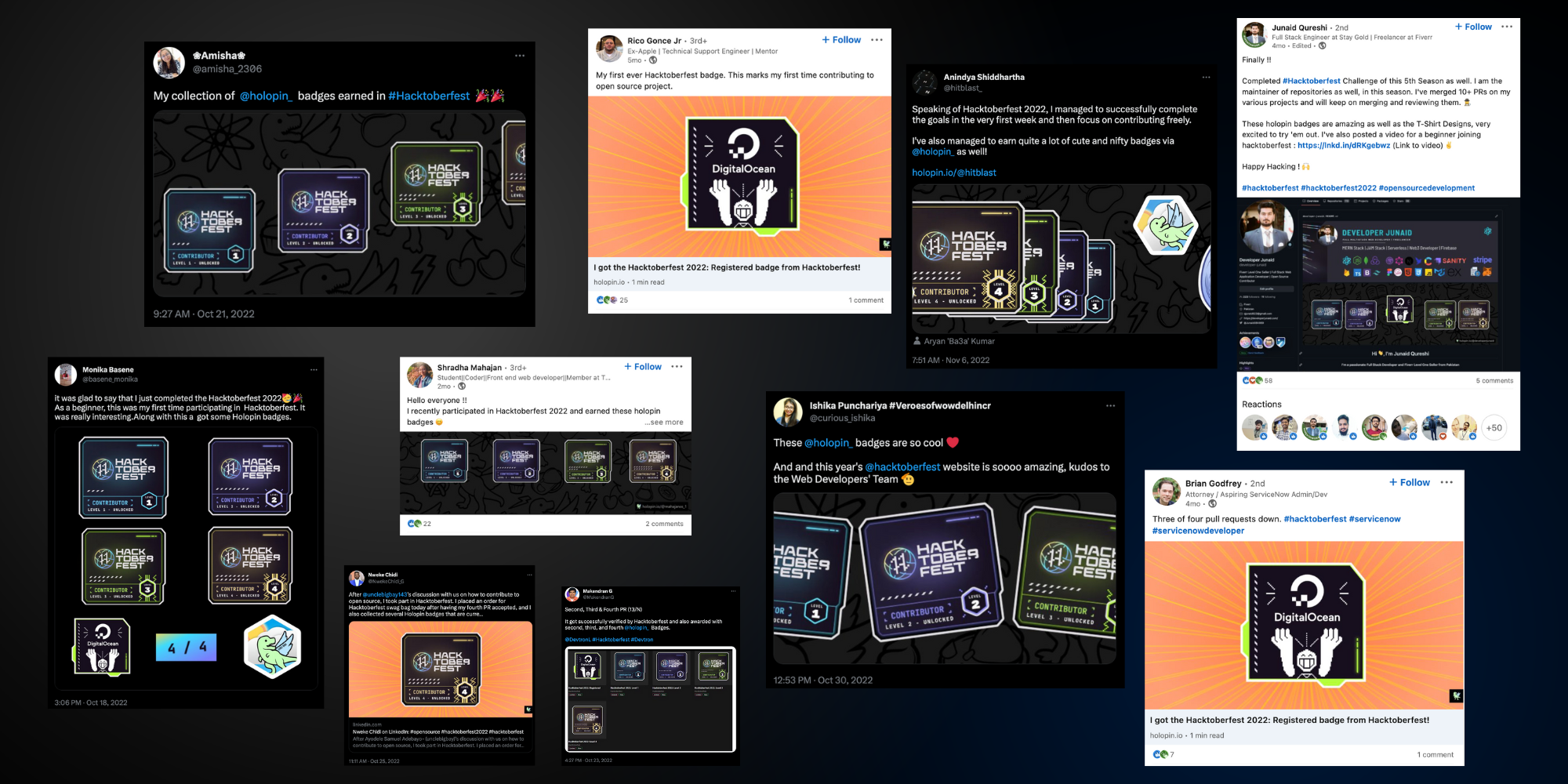 This success was further highlighted by Matt, who noted that "some of our users were hesitant when they first heard that we were giving out digital badges, thinking they were perhaps NFTs which don't exactly have a stellar reputation in many tech circles. We all loved the frankness on the Holopin homepage with "And guess what? They're not NFTs.", and it seems our users did too."
Over 50,000 developers claimed their Hacktoberfest badges, and the response was overwhelmingly positive. The data also supports this positive response It appears that the use of digital badges to gamify open source contributions helped to engage developers and increase their participation in the event. In fact, data showed that those who claimed the Level 1 badge were 23% more likely to complete all four levels than those who did not.
According to Phoebe, "Holopin's badges created a moment of delight for our participants and a gamified experience where at each level of contribution they would earn a new badge. It was very motivating "unlocking" each level of contribution." The customizable aspect of the badges also added a unique touch, as participants loved the unique artwork that each sponsor developed to represent their organization's badges.
Running smoothly with no reported issues
Hacktoberfest is always a challenge due to its sheer scale and the high volume of participants. With nearly 150,000 developers participating, it can be difficult to ensure all the integrations are planned and executed smoothly.
In the weeks leading up to the event, Hacktoberfest worked closely with the Holopin team to test the API and ensure that everything was set up and ready to go. This included integrating the badge system with Hacktoberfest's existing platform and setting up the different levels of badges that developers could earn.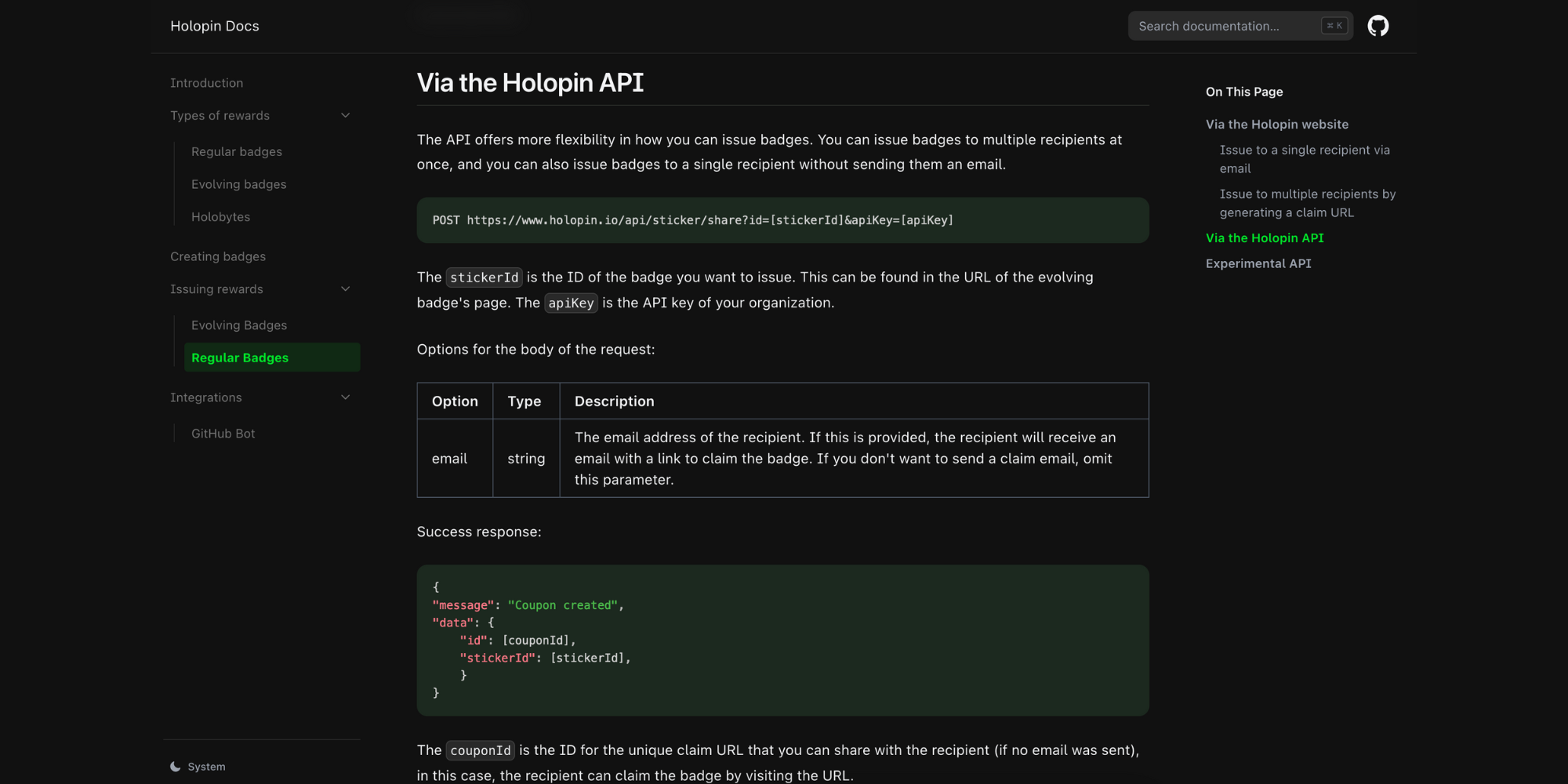 Matt highlights that, "Throughout the event, the Holopin team were super communicative, keeping us updated in advance of any changes that might potentially impact us and working with us to ensure the best experience for everyone. I can't thank them enough for such a smooth integration with Hacktoberfest!"
"Working with Holopin was a joy. They were thoughtful and responsive and eager to collaborate," adds Phoebe.
A successful partnership and the value of digital badges
In conclusion, Hacktoberfest's decision to use Holopin's digital badges as a way to gamify and reward open source contributions was a huge success.
"I would absolutely recommend using Holopin as a way to engage folks. It's a brilliant marketing tool and has proven to be an addition to Hacktoberfest we'd like to keep for years to come," says Phoebe.
The partnership between Hacktoberfest and Holopin demonstrates the value of digital badges in engaging and motivating developers. The seamless integration and responsive support provided by Holopin made the event a success for all involved.
If you're interested in using digital badges to engage your audience and boost participation in your event or community, contact Holopin today and we'll be happy to make it happen!