World, meet Holopin!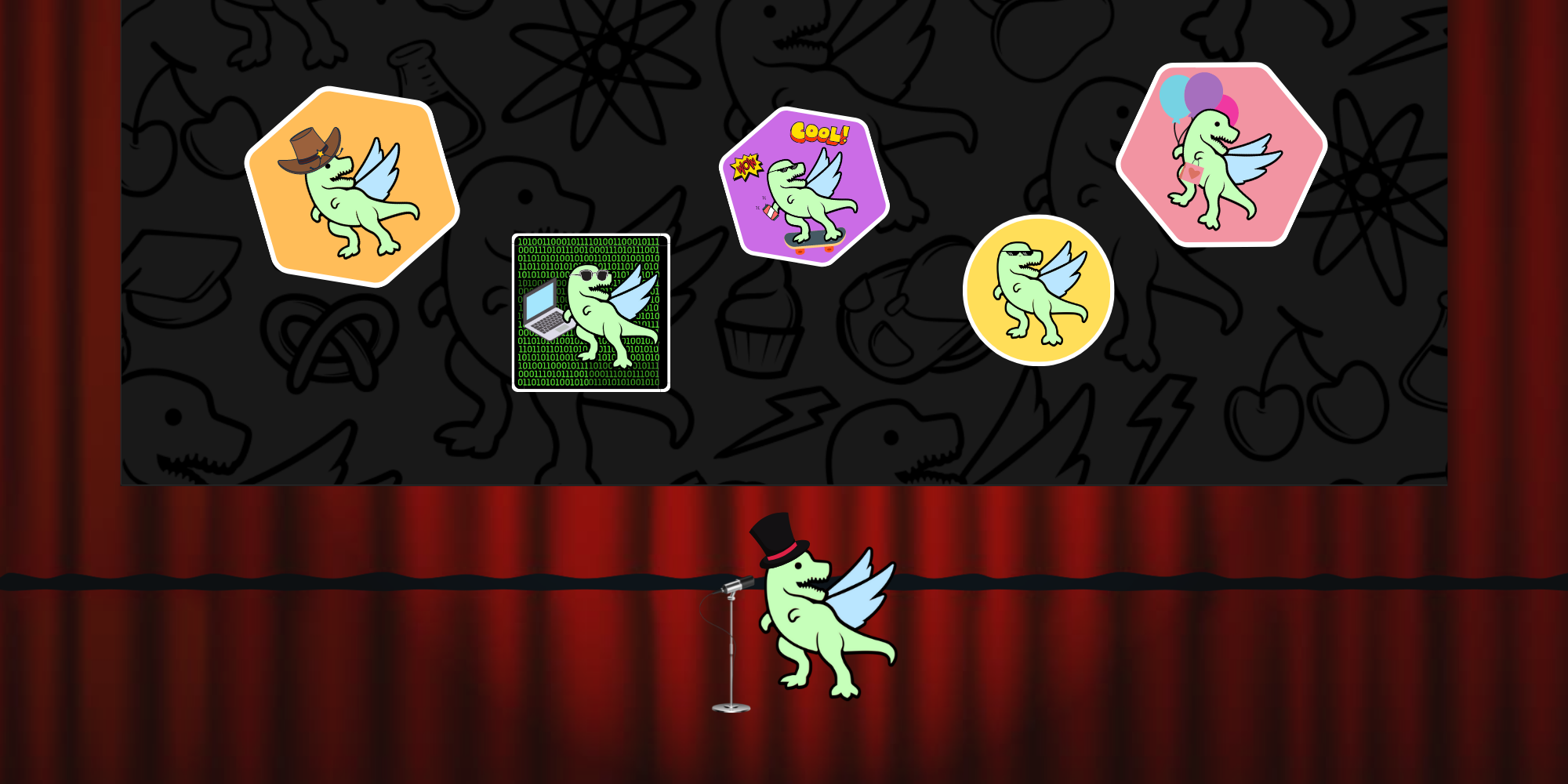 Holopin — the cool way to do digital badges
We are so excited to introduce you to Holopin — the platform for creating and collecting digital badges! Holopin has been in the works for a while, and we are thrilled to finally share it with you.
📣 PSA: Register for Hacktoberfest today and claim your first Holopin today.
👀 PSA 2.0: Reply to this tweet telling us which devtool's badges you want to see, and we'll send you a secret badge in DMs!
Why we built Holopin
As developers, we love collecting things. We have stickers on our laptops, pins on our backpacks, and stats on our GitHub profiles. We love to show off our achievements and share them with others. I couldn't tell you how many times I've been asked, "What's that sticker on your laptop?" or "Wow, that's a cool T-shirt! Where did you get that?!".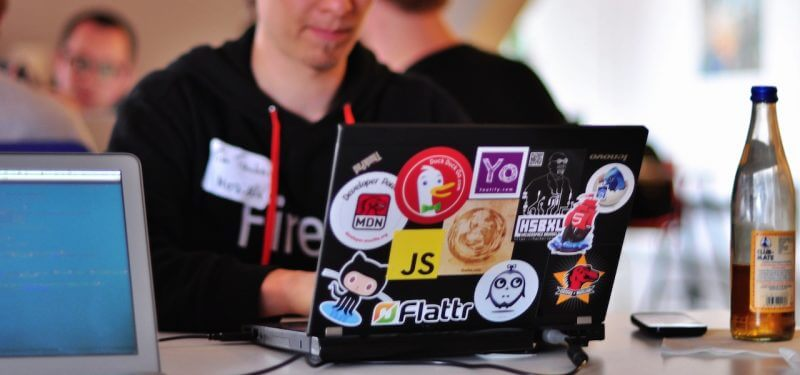 But we also know that collecting things can be a lot of work! They take up space, and it's hard to organize them. And don't get me started on what happens when you lose something you've collected. It's a bummer.
At the same time, we recognized that organizations love to reward people! Unfortunately, in an increasingly remote world, it is hard to give out physical things. Not to mention that swag is expensive and not always sustainable.
Digital badges seem like the perfect solution. But the existing platforms are... kind of boring. They are too clunky, formal, and don't provide a great deal of personalization for the end user.
So we built a platform that allows you to create and collect digital badges. All in a way that people actually enjoy.
Features
The inspiration for the design came from none other than laptop stickers. We wanted to create a platform that reflected the fun and playful nature of collecting things, while at the same time providing legitimacy and authenticity.
Here are a few sticky Holopin features that we are particularly excited about.
✨ SaaS Platform
Holopin is a dual-sided digital badge platform. It lets organizations create, issue and manage digital badges in a single place, and people to collect and show off their badges across the web.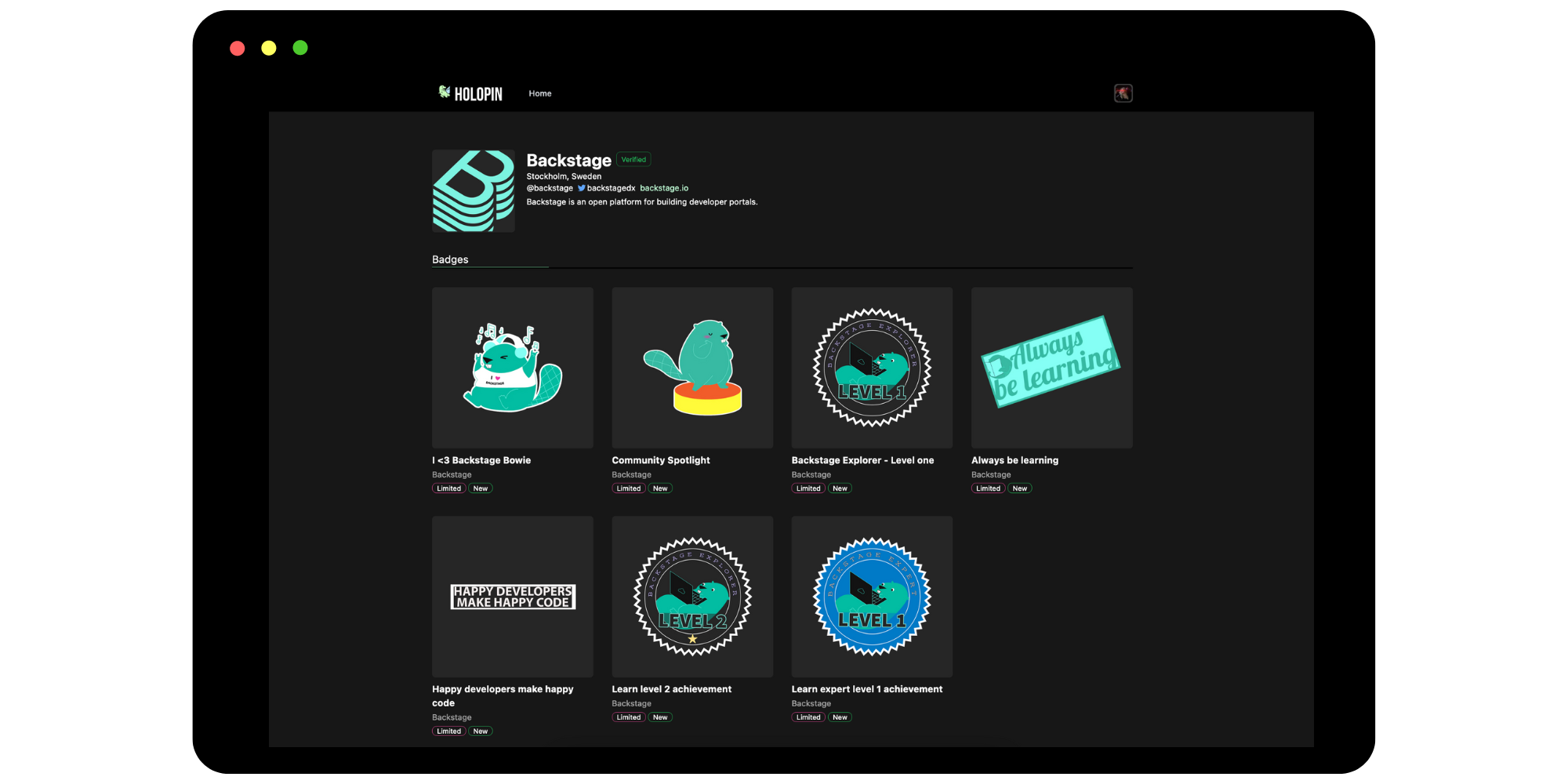 To create an issuable badge, an organization can upload an image and provide some metadata for it. Badges are sent to users via email.
Our SaaS platform is used by customers ranging from solo-developer startups, all the way to Enterprises, who have many different sub-teams and departments.Holopin organizations can include multiple members with different permission levels.
✨ API Integration
Each organization is able to issue our badges using our API by providing the recipient's email address. This way, the organization can automate the process of issuing badges.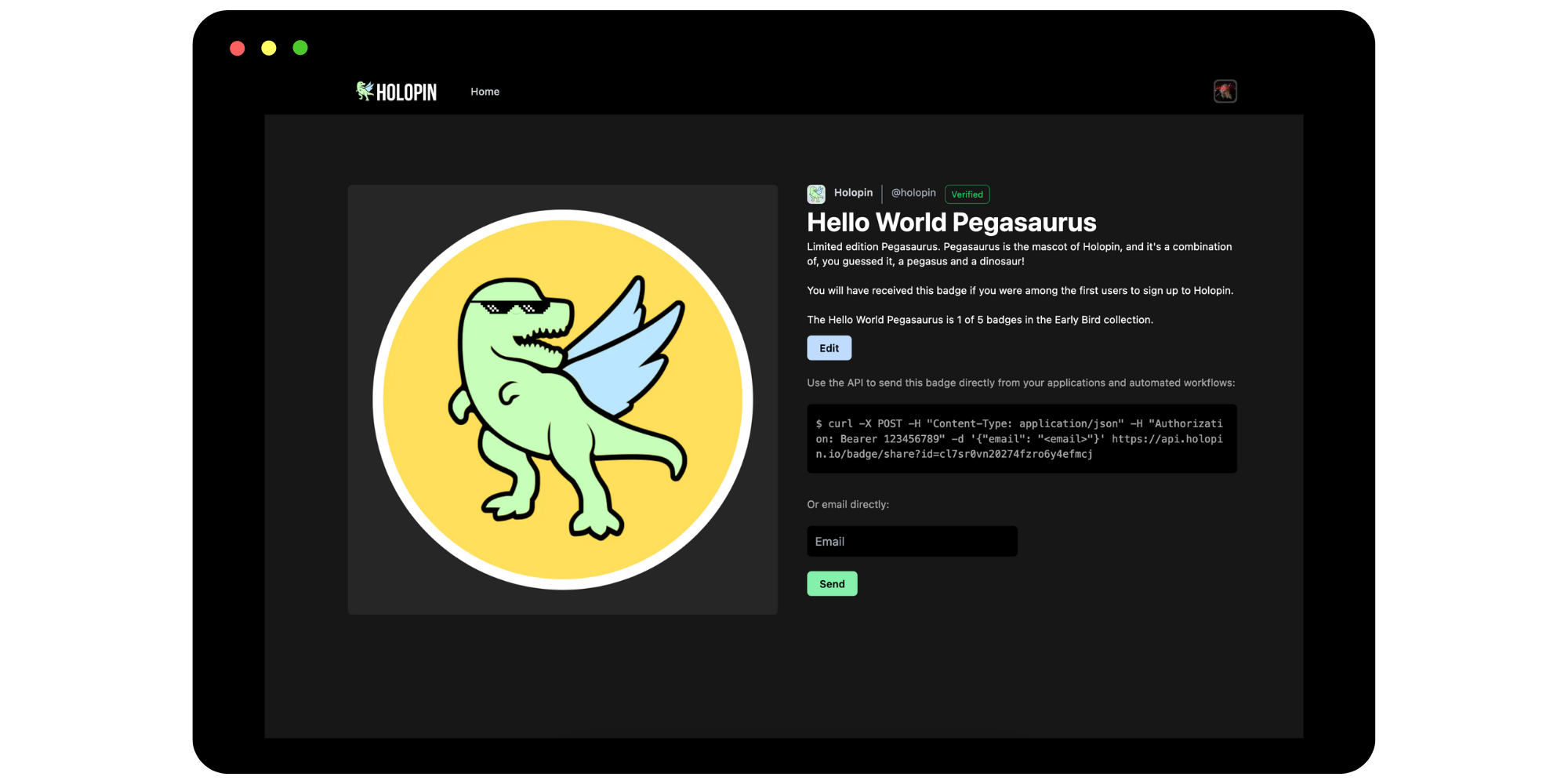 Customers can set up API triggers in their onboarding flows, training modules, marketing tools etc. to send a Holopin badge to the user when they complete a certain action or click a button.
✨ User badge boards
One of the stickiest features of Holopin is that folks can pin their claimed Holopin badges on a personal badge board. Similarly to how you would stick your favorite stickers on the back of your laptop.
Holopin comes with an editable badge board.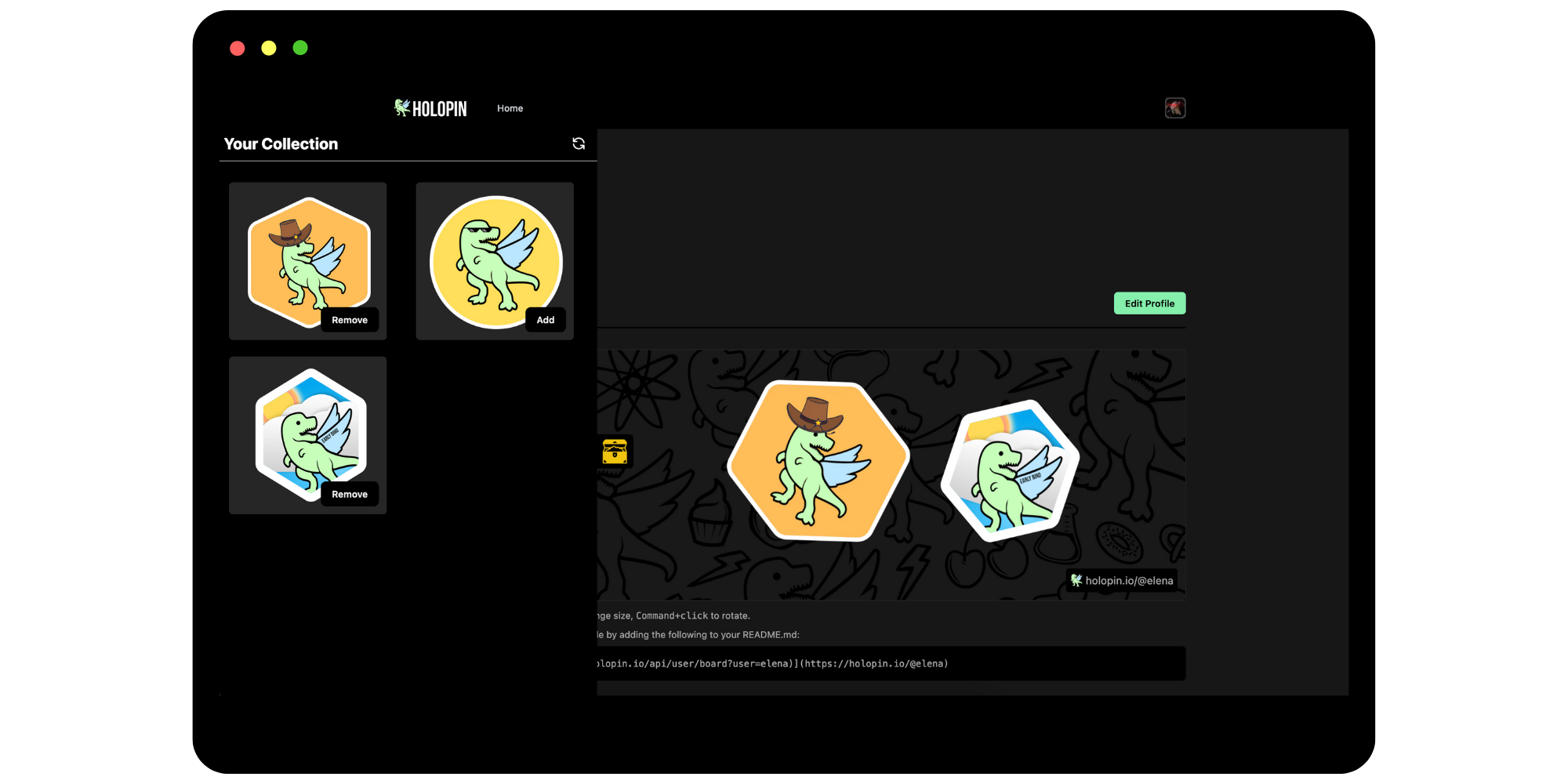 ✨ Sharing tools
Holopin badges can be shared and embedded across places where you spend most of your time as a developer: GitHub, GitLab, Twitter and LinkedIn. Badge boards can be directly embedded on GitHub and GitLab. All you need to do is copy and paste a link on your personal README.md on the respective website, like this:
[![@elena's Holopin board](https://holopin.io/api/user/board?user=elena)](https://holopin.io/@elena)

Users can also directly share each badge on LinkedIn and Twitter. In this way, developers are able to celebrate individual achievements, and organizations get to benefit from an increased brand presence on social media!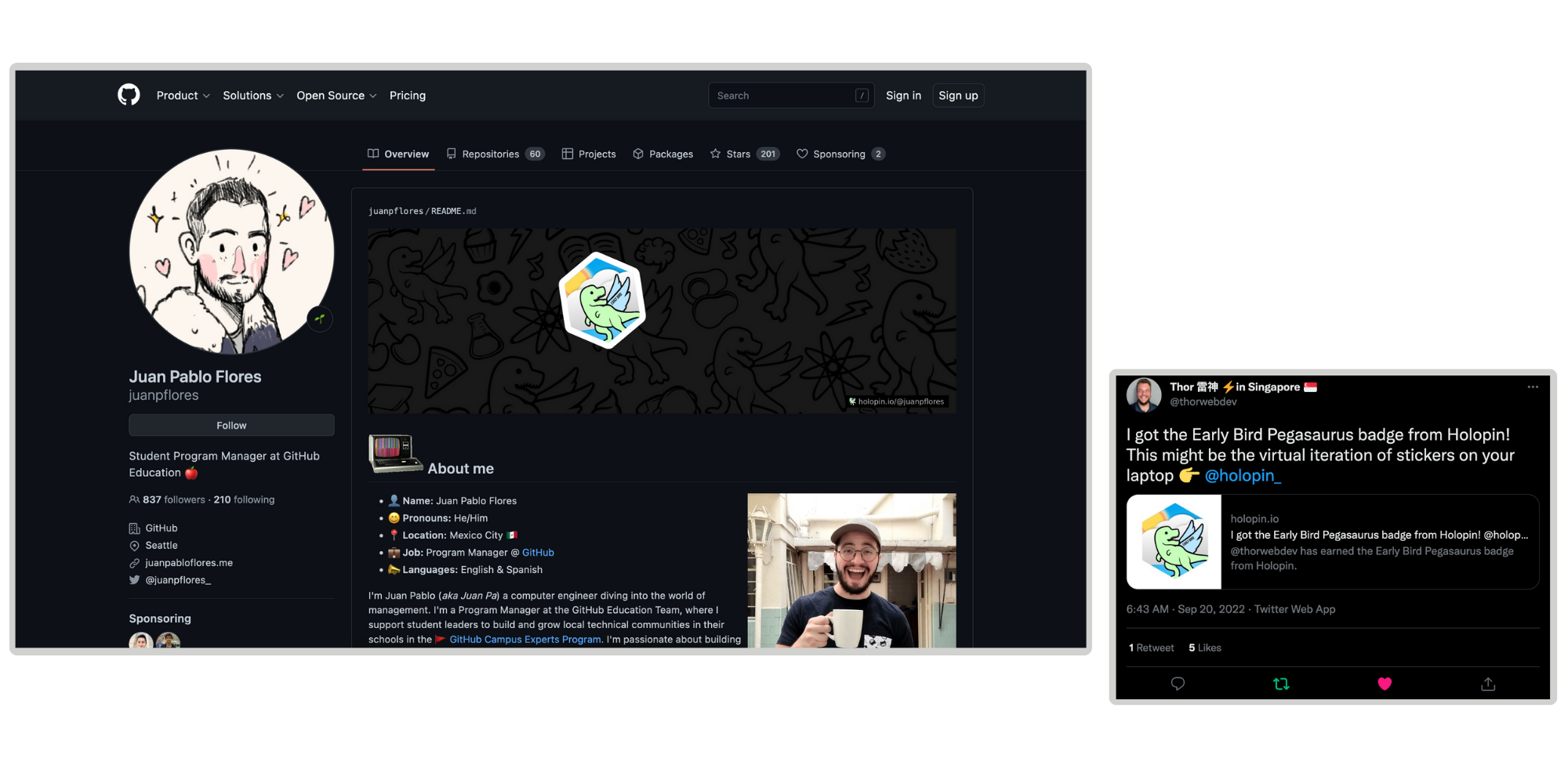 What's next?
Our amazing team of four are hard at work at implementing the Open Badges standard, which will allow Holopin badges to be interoperable with other badge platforms and turn Holopins into standard, verifiable digital credentials. We are also working on adding more sharing options, such as Slack and Discord.
For organizations, we're going to offer analytics and reporting tools, so that they can see how their badges are being used. In addition, we're expanding our API to allow for more customization, and for displaying organization-specific badges on personal badge boards. Collections and tags are also on the roadmap!
All of this is to say that we've got exciting times ahead! We are so happy to finally share Holopin with you. We hope you enjoy using it as much as we enjoy building it.
Get a Holopin at Hacktoberfest
This year, DigitalOcean are making Hacktoberfest a million times more fun with Holopin badges that you can earn for various open source contributions throughout the whole month of October.
Register for Hacktoberfest today and claim your first Holopin today.
---
From all of us at the Holopin team, happy pinning!
Pssst... Tell us on Twitter telling us which developer tool's badges you want to see, and we'll send you a secret badge! ;)
✨🦖✨🦖✨